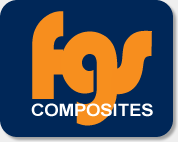 Where ideas become reality!
FGS Composites is committed to providing innovative solutions to its clients in Australasia.
The company specialises in broad spectrum of design and production of fibre reinforced plastic composites, plastics, ferrous and non ferrous metal components to our clients' specifications and requirements. FGS Composites prides itself on timely delivery and product quality.
FGS Composites has extensive experience in a comprehensive range of industries. Collaborating with numerous companies has provided invaluable knowledge that will maximise cost efficiency for our clients.
The FGS team of experts are highly skilled, motivated and focused, collating years of experience to deliver the most appropriate solution to our customer.
Call FGS Composites today to see how we can help you!
(07) 4121 0788